09 amazing secrets of looking great in t-Shirt
The shirt is every man's elegant yet straightforward favourite fashionable piece of cloth. On other hand, it needs only a few settlements in wearing T-shirts, and so it has been the inaction stylish clothing item for most guys.  
Sometimes we purchase t shirts without much of deliberation, and we do not want to substitute them until they start slumping apart. 
However, that is not the most reliable way to have t-shirts. Paying particular consideration to the style of your t-shirt is just as essential as any other part of your closet or any other item of fashion. 
In fact, there are few factors to contemplate before you buy t-shirts. You need to pay your attention to 9 aspects - fit, color, fabric, style, function, on-going trend, Mash up, customization, comfort. 
Women agree that men look more handsome in a fitted T-shirt. Though it shows the shape of your top and emphasizes the typically strong and masculine features of broad shoulders and narrow waist.
So, no matter how you're raised, a t-shirt can make you look more masculine and even attractive. 
However, there is a warning – if you are wearing a skin-tight shirt, make sure it should be fit quite well and must highlight the best characteristics of your body and try not to look absurd.  
Have a look at these fitting rules;  
Shoulder:  The joints of the t-shirt should sit absolutely on the edge point of your shoulders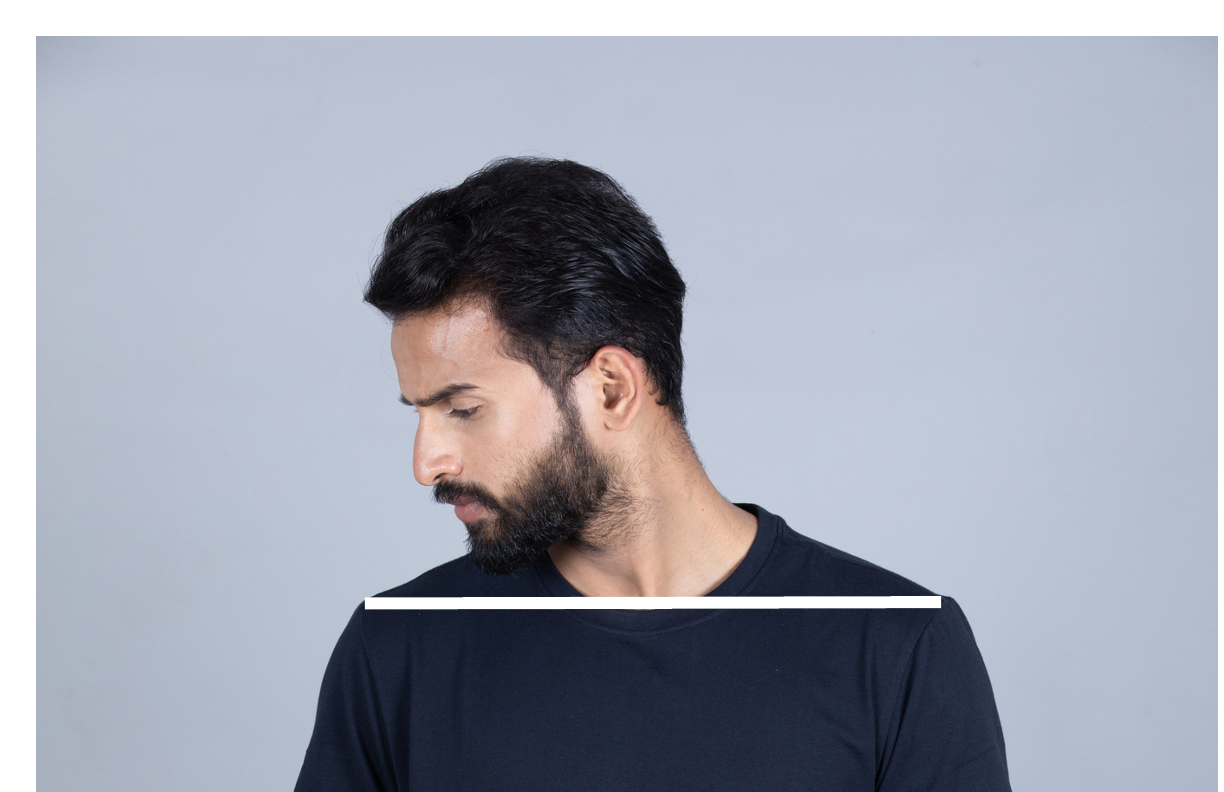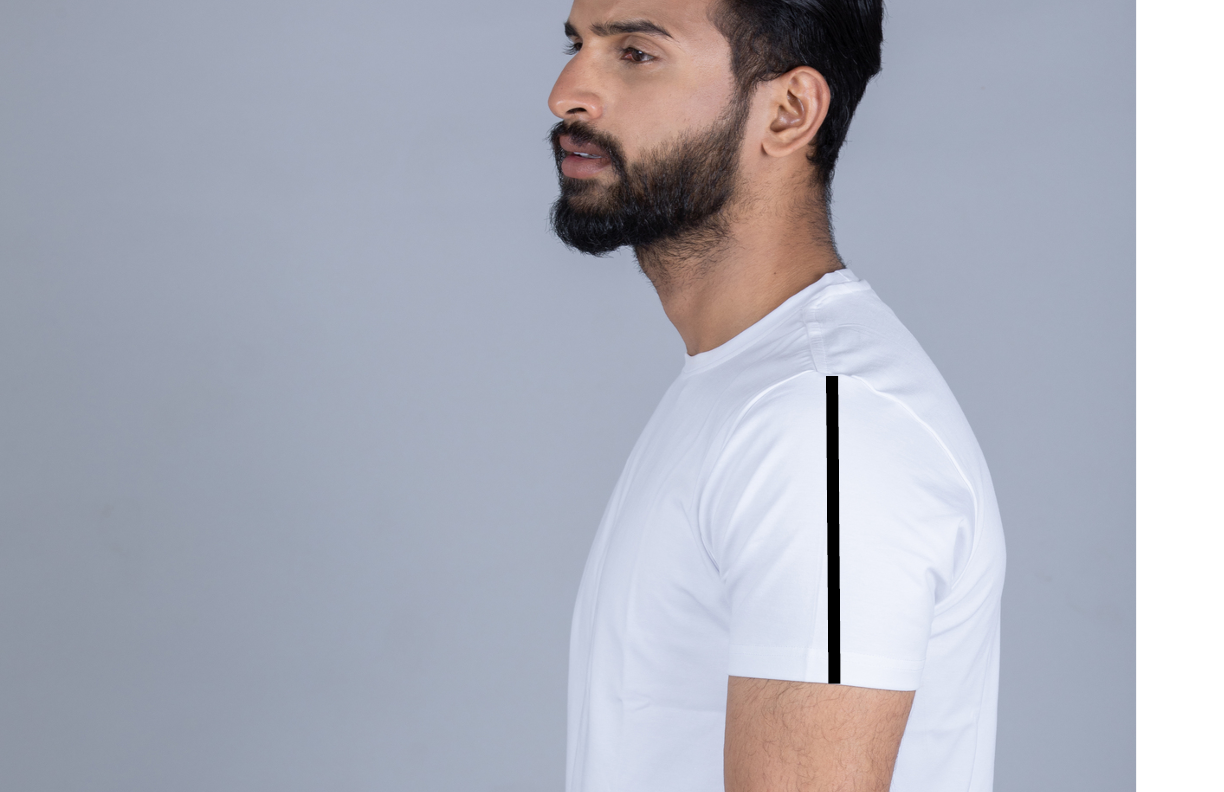 Sleeves: Fitted around the arms and not continuing to your elbow. If you have bug arms, look for imperceptibly shorter sleeves or give the sleeves a fold to slightly to show your guns.
Length:  Your top should be too long, or you can tuck into your pants, but keep the length small as it should not bunches the waist. Assure that it reaches past your hip bone and includes the waistband of your trousers.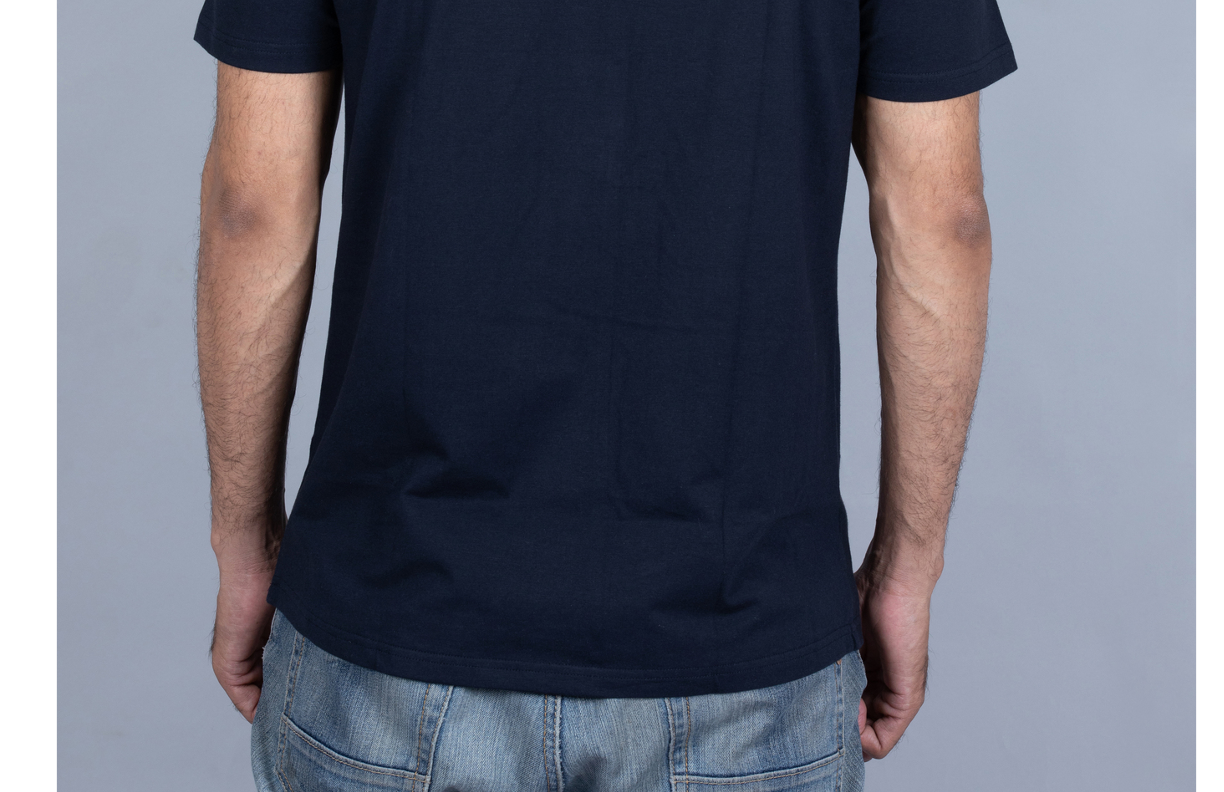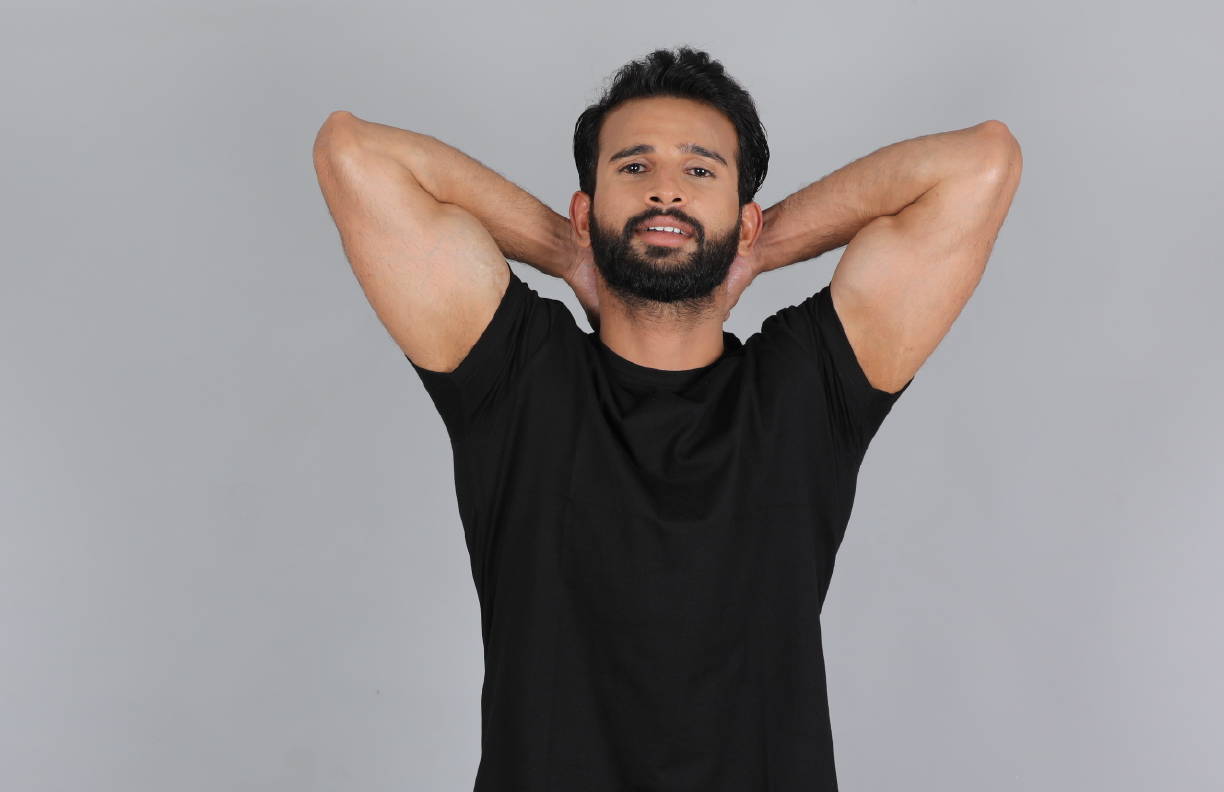 Neck: When you lift your arms, make sure there should not be a big gap around the neck. Also not too tight, should allow free movements.
You should have at least a few of the basics – White, Black, Red, Navy and Grey colors of the t-shirts. 
White: It is suitable for all skin tones. The typical white t-shirt should be in your wardrobe. Always remember to keep your white shirt clean.
Gray: A mixture of various shades – grey substantially heightens your body shape.  
Black: Another ingenious color option, black pairs well with most outfit orders. However, the color serves to fade swiftly and can be a little hard during the day. 
Navy: A more suitable choice than black and more suitable during the day and excellent for building tonal looks when combined with jeans. 
 Therefore, paying attention to the color is also an essential aspect as it helps you to contour your body with a perfect piece of cloth.  
03: Select the Right Fabric
Quality is not associated with the weight of the t-shirt. In fact, t-shirts with lighter materials are even more costly. 
Here you can choose 100% Organic Cotton T-shirts. These cotton fibers last longer and give a more luminous and classy look. 
Having cotton blends is also a good option. If you add some stretch fibers, then it would help you to support the shape of your top. 
Here are some options such as Combed Cotton, Organic Cotton T-shirts, Pima, Bamboo, Merino, Jersey, Polyester and Rayon, 
04: How to Wear Your T-Shirt in Style
The first thing that you need to pay attention is the collar, while you do layering, match the collar with it. And if you are wearing a jacket, then you need to feature the t-shirt in the same shape. 
Some style of wearing the t-shirt
Crew necks are fit for men who have a small chest with the sloped shoulders. They help in building an apparition of broader shoulders, providing your body more dimension. 
If you are a short guy, then V-necks are made for you. Here the advice is to select the right choice of neck styles carefully for a selected group of men. 

05: Define the function of T-shirt precisely 
This is basically when it is suitable to wear a t-shirt? 
If you intend to make a great first good impression, then a colored t-shirt is a great option. 
Think about what type of event it is going to be and what others are supposed to wear. 
Choose comfort over everything, if you are going where sweating activities is involved, and then you must choose according to that.  
A mash-up is something that you can create based on other different elements. 
This can be amazing or even look absurd if not mix well. 
You need to have little knowledge about the combinations and should be aware of what niche can be combined well. 
For example: You can wear a shirt over t shirt fashion, and this also gives a damn look.  
Whether you address executive shirts or not, the news is a good source of influence when it comes to finding ideas for t-shirt design which would make great commercial t-shirts. 
Don't only look after the newspapers or TV; rather you can also check trend on social sites such as Twitter, Instagram, Pinterest. 
Make sure you follow the pattern which is more suitable and appropriate for your looks, because not every type of body made for the same trend.  
08: Offer Customized T-Shirt Designs
No matter how concerned you are with your niche, you can never complete your look without the less printed stuff in your wishlist.  
So if you are looking for more unique and classy styles in the market and market is not offering the same, then you can try some own customizations. 
Surely you will achieve the style that you are seeking to personalize. 
The priority should be a comfort, and it doesn't matter how much concerned you are about your look. 
If you feel comfortable, you always slay. Better to choose some cotton tee shirts styles for your casual look.