Fairtrade Organic Cotton
The fashion industry is nothing without cotton. It's everywhere. It is a world's oldest commercial crop which is grown in more than hundreds of countries across the globe. 
One-third of the world's cotton farmers are from India, but it's not easy for them when inconsistent weather patterns play havoc with crop cycles.
You will see that thousands of underage children working more than 12 hours in a day in cotton production, often bonded by loans given to their parents. 
Take into account, all the services connected to cotton such as transportation, ginning, and baling, a numbered 350 million people work in the cotton sector.
Fairtrade is a social label, and organic cotton is explicitly associated with environmentally friendly agriculture, ensure that cotton producers receive a reasonable price for their crop in order to improve the working and living condition of farmers and workers. Nevertheless, Fairtrade standards also include environmental criteria.
It is not just the environment which profits from its prohibition on the use of chemical fertilizers and pesticides. Organic is explicitly associated with environmentally favourable cultivation.
Fairtrade always try to offer a radically different alternative. It is only about decent operation conditions, local sustainability, price, and fair terms of trade for farmers and workers in the developing world.
There are also other advantages of organic cotton products besides helping the environment. Working circumstances are better for those on plantations, and small-scale farmers save money by not having to buy a massive quantity of pesticides.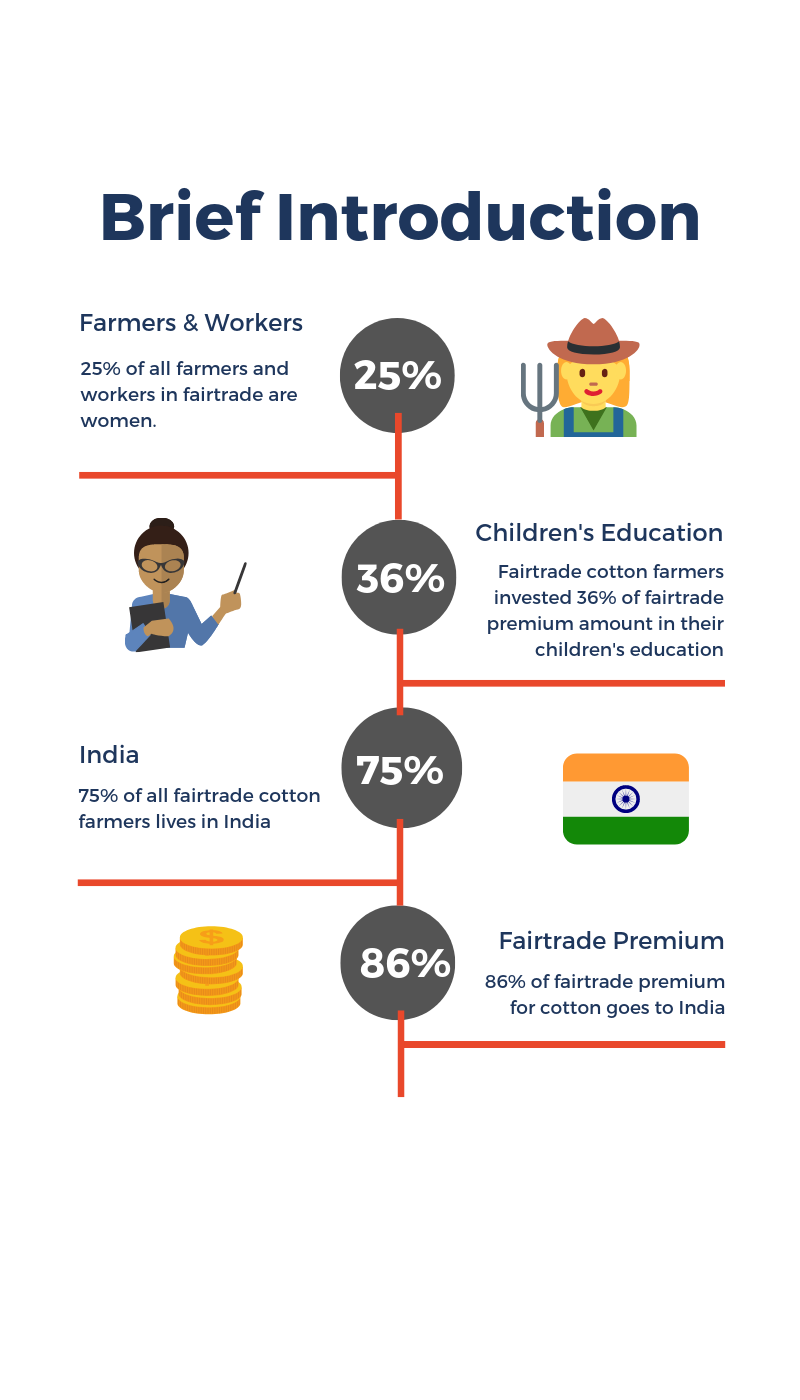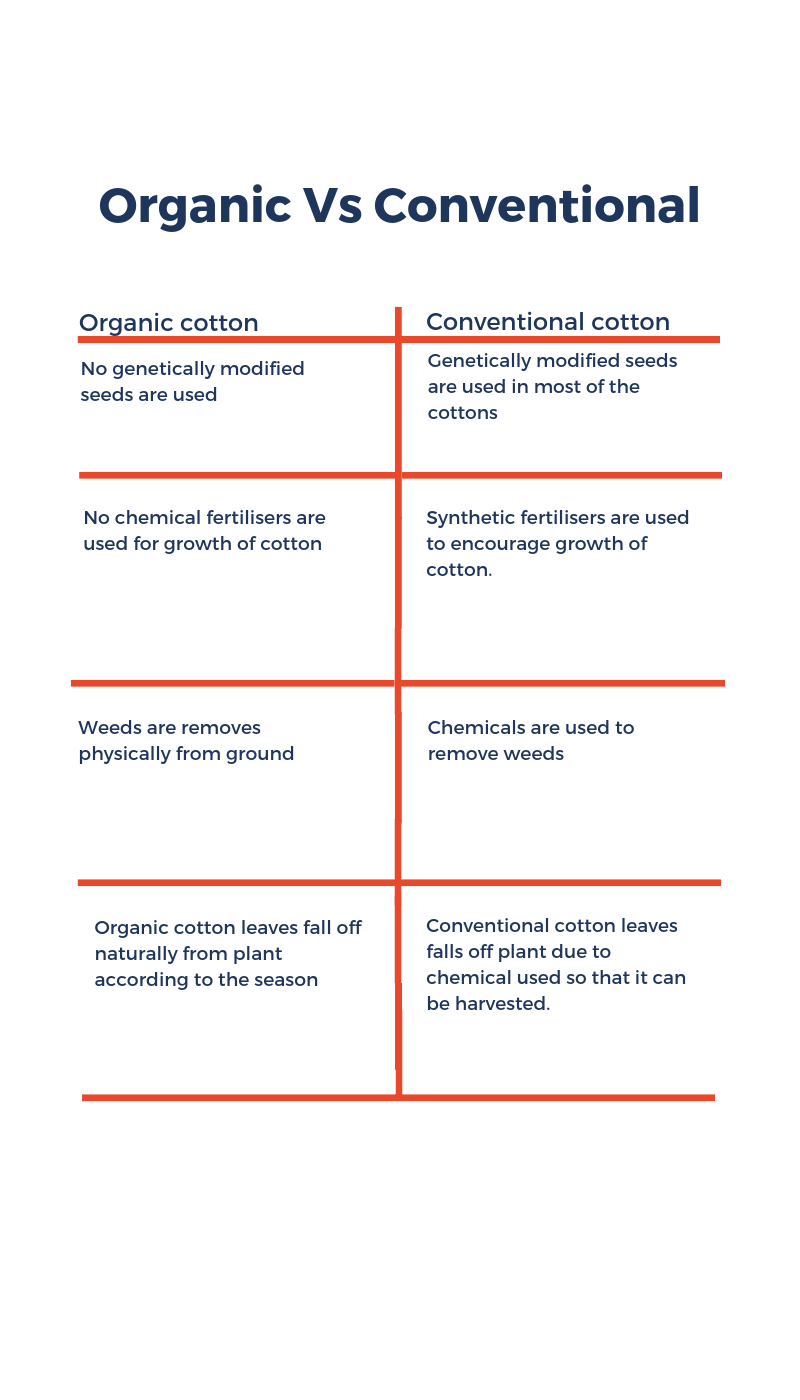 Organic cottons are grown without toxic chemicals which doesn't damage the soil and has less impact on air. Compare to conventional cottons organic cotton uses 71% less water and 62% less energy.
Farmers and their families are safe who are growing organic cotton as they are less exposed to toxic chemicals in the fields. Even as a consumer our skin are also not exposed to any toxins. 
Cotton is often grown in dry region and water used is through irrigation system. Though organic cotton is mainly dependent on rain which reduces pressure on local irrigation system.
Now, more and more brands and fashion houses are started looking towards organic cotton. Be a smart consumer and choose the right cotton apparel. 
If your choices are going to help farmer's life, save our environment then we should certainly look for organic cotton apparel and nothing else. 
The entire collection of our apparel is made out of fair trade certified organic cotton with love and care, straight from the organic farms of India to give you the best in organic clothing.